On the afternoon of March 30, 2018, 2018 Guangdong entrepreneur annual conference and Guangdong development forum were held in Guangzhou. From Guangdong Province, the political leaders, business leaders, industry leaders, local mainstream media association members attended the meeting ceremony, Shenzhen City Guangdong Bay area Belt and Road Initiative Investment Promotion Association chairman Chen Xuanhao Chen Bingzao, Lin Bingyao, the rate of love, Li Chuangcheng, Chen Chubin, Lin Weilin, Xie Qingjun, Chen Chong, Zhuang Qinan, Zhuang Hao, Mai minglan Fang, Lin Qin, Lai Jin, Xie Yancong Lin Miaoxia and other leaders were invited to attend the meeting.
2018年3月30日下午,2018广东省经济学家企业家年会暨广东发展论坛在广州隆重召开。来自广东省各届政界领导、各地商界领袖、行业精英、主流媒体等商会会员出席大会盛典,粤港澳大湾区深圳市一带一路投资促进会主席陈炫昊率钟情,陈炳造,林炳耀,李创诚,陈楚彬,陈崇展,林尉霖,谢庆君,庄启南,庄浩,麦明兰,方林钦,赖进,谢燕聪,林妙霞等领导应邀出席会议。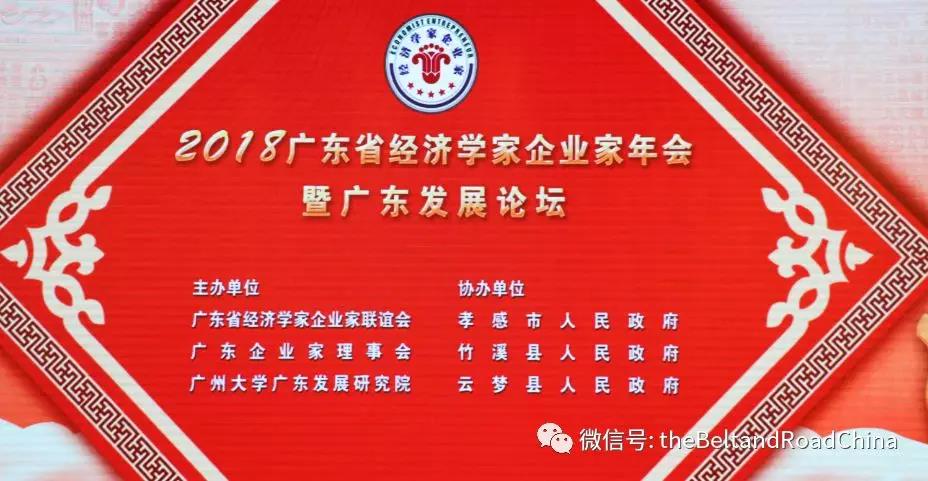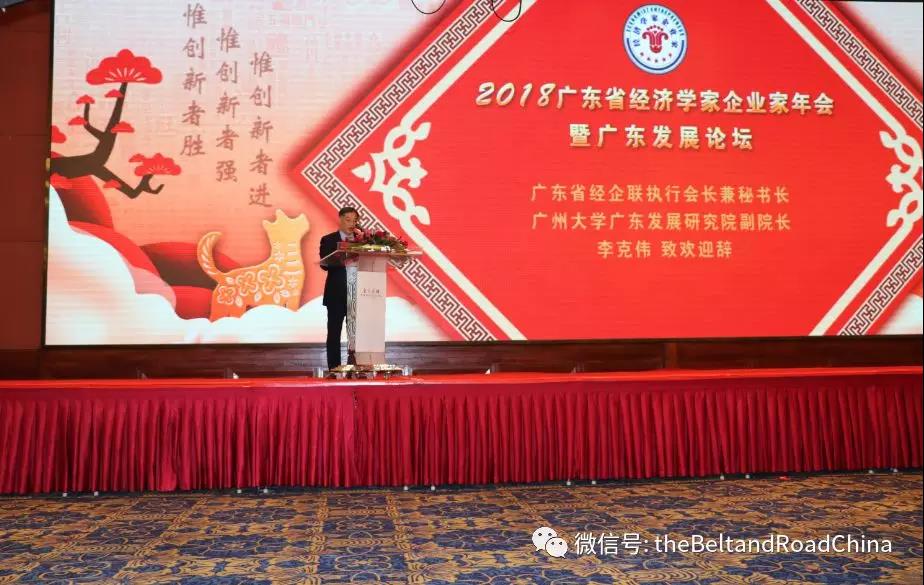 The summit, Guangdong province by the CEC chairman Dai Qingyuan, executive president Li Kewei delivered speeches respectively, analyzed the development status of The Belt and Road ", the" The Belt and Road "Guangdong manufacturing industry development opportunities and challenges. At the same time, he expressed the hope that Guangdong province enterprises linked enterprises to seize the opportunity, the courage to act, to actively participate in the "The Belt and Road" development strategy.
峰会上,广东省经企联会长戴庆元、执行会长李克伟分别致辞,分析了"一带一路"的发展状况,阐明了"一带一路"广东制造业发展机遇和挑战。同时,他表示希望广东省经企联企业抓住机会,敢于作为,积极主动地投入到"一带一路"战略发展当中。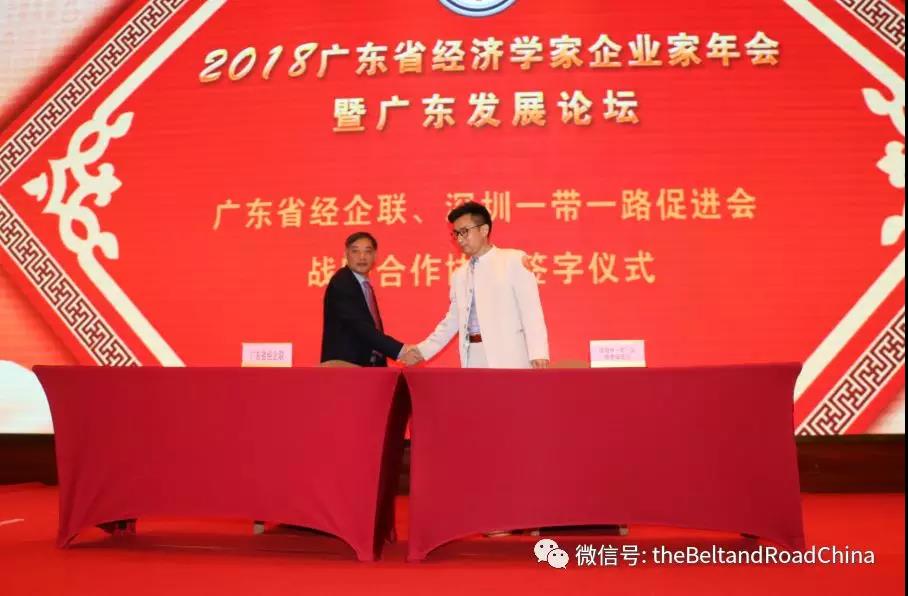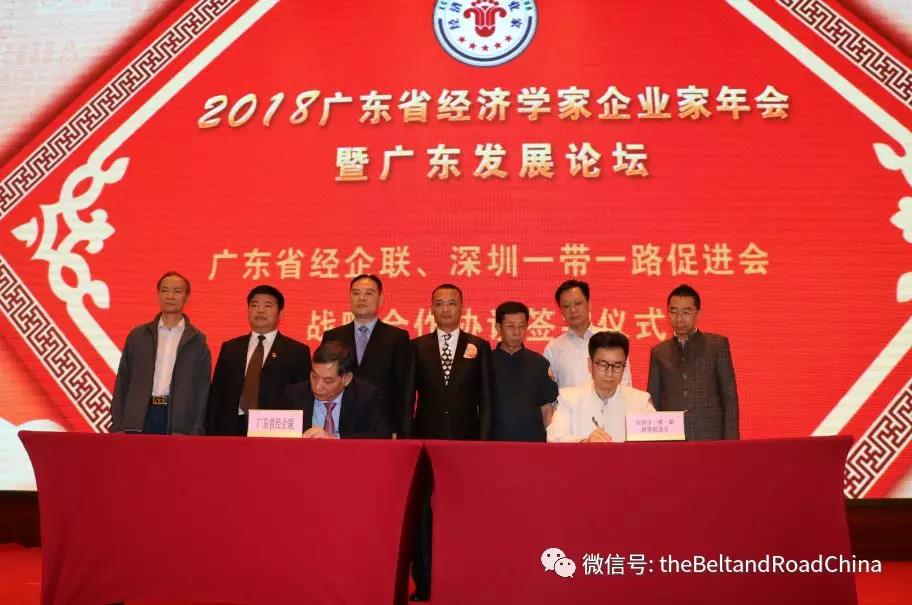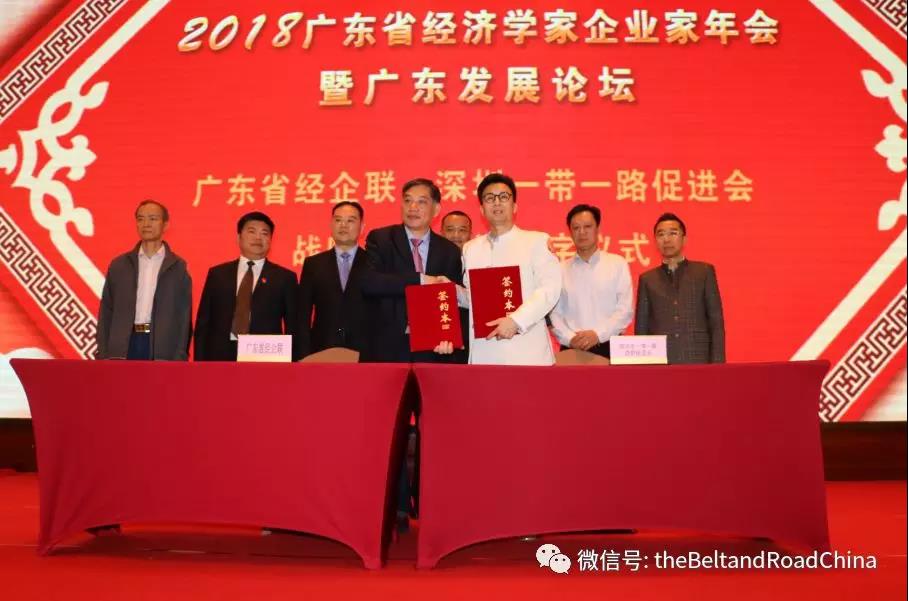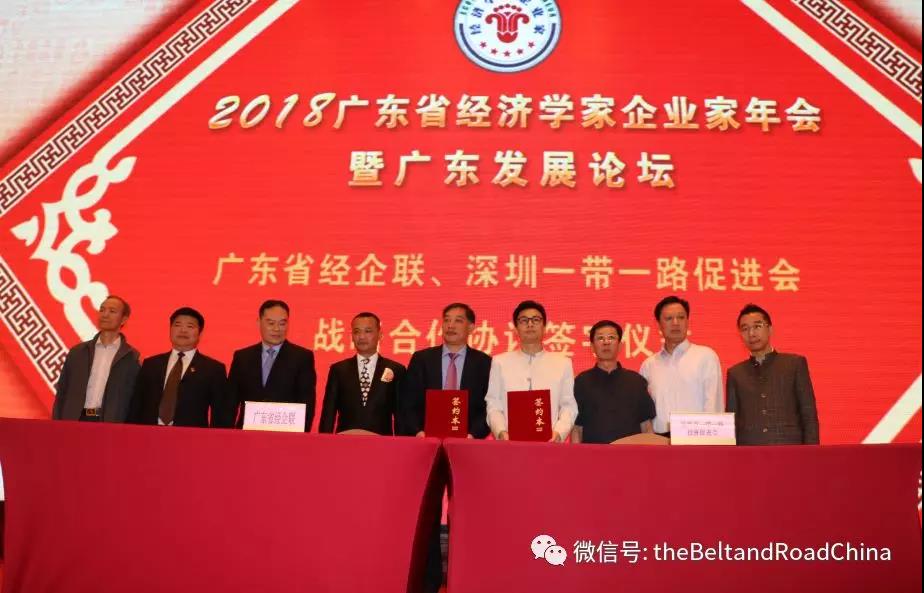 In order to "resource integration, sharing and win-win" conference, held in Guangdong Province, Shenzhen City, the Grand Union The Belt and Road investment promotion strategic cooperation agreement signing ceremony "project signing ceremony.
在以"资源整合、共享共赢"会议中,举办了隆重的广东省经联、深圳市一带一路投资促进会战略合作协议签约仪式"项目签约仪式。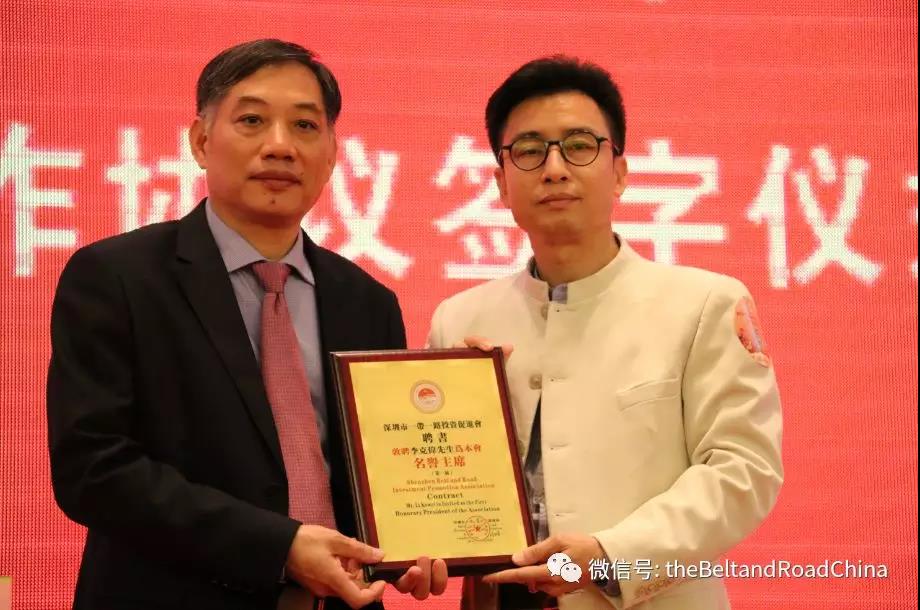 Shenzhen City, The Belt and Road Investment Promotion Association chairman (president) Chen Xuanhao award of Guangdong Province Enterprises Association executive president Li Kewei as the honorary chairman
深圳市一带一路投资促进会主席(会长)陈炫昊授牌广东省经企联执行会长李克伟为本会名誉主席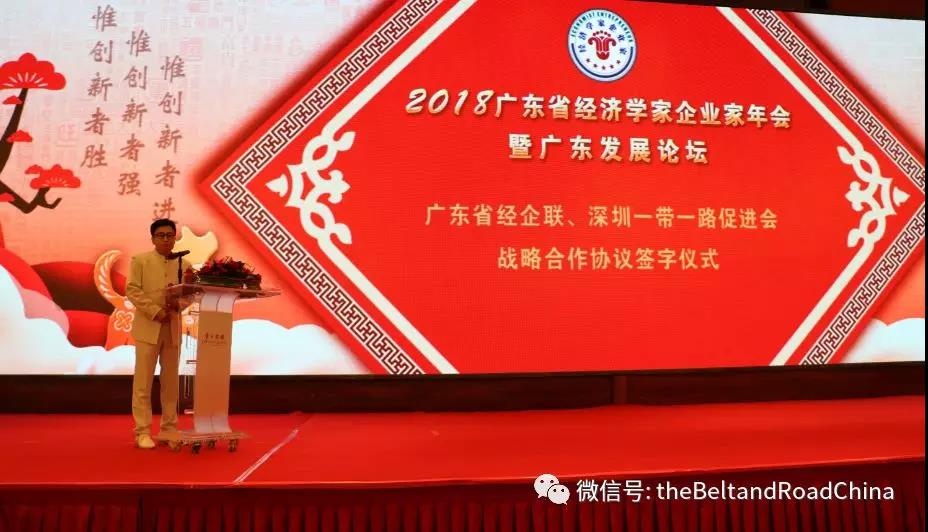 Shenzhen City, The Belt and Road Investment Promotion Association chairman (president) Chen Xuanhao speech
I chairman Chen Xuanhao said in his speech, Shenzhen city The Belt and Road investment promotion will be very honored to reach strategic cooperation with Guangdong province by the joint enterprises in the development in the future. Since the national development "The Belt and Road" since, Shenzhen city The Belt and Road investment promotion will respond positively to the national call, using their own excellent resources, create a number of industry projects along the country, signed the strategic cooperation agreement, Shenzhen city The Belt and Road investment promotion with the Guangdong province by the joint enterprises complementary advantages, promote in the joint development of related industries and global Chinese, Gradually establish a complementary industrial docking, technical cooperation, information exchange mechanism, build cooperation and exchange platform to encourage Shenzhen The Belt and Road investment promotion in Guangdong province and the joint enterprises in enterprise cooperation and cooperation in various forms. The signing of the agreement means that the bilateral emerging industries, infrastructur